November 19, 2021
Guide wire education is a key piece of the continuing education (CE) pie. As clinical presentation of disease evolves and advances, interventional devices continue to evolve and advance as well. It is important to know how new guide wires and microcatheters can be most effective. To understand these device features is the first step to selecting the right tool for the job. These small educational investments can have a major impact on success rates and increased procedure efficiency.
With this in mind, not all CE and guide wire education is the same. The ideal training curriculum comes from sources focused solely on guide wire and microcatheter devices. This is to deliver deep dives into how each product is specifically designed to solve challenges often seen in interventional procedures. It is also important to pair this with a knowledgeable instructor with experience in the field to work closely with the participants to better understand the subject and technology. With all these elements put together, it instills confidence in the user to carefully evaluate the challenge presented and choose a tool best suited to the task.
Guide Wire Education Built For Success
An effective guide wire education is not an exact science, but these basic elements can help for an enjoyable, timely, and productive learning environment:
An interactive presenter knowledgeable in the subject matter with a cleverly put-together didactic and/or presentation
Demo products to handle and evaluate

A simulation system that mimics the overall properties of a lesion. This will enable trainees to experience the device ex vivo using a simulator
This is where ASAHI INTECC's ETOSS system comes into play.

Asahi Intecc's ETOSS Guide Wire Education
ETOSS, or Educational Total Occlusion Simulation System, can be a useful education tool for physicians, cath lab staff, fellows, and others. Using the ETOSS, the trainee can feel and visualize the performance of Asahi's guide wires or microcatheters within an artificial lesion. Whether it's a highly calcific lesion, tortuous collateral, or a long CTO, ASAHI has a wire for that, which ETOSS can effectively demonstrate hands-on, giving users a unique opportunity to try new devices and experience device behavior.  Trainees can expect to learn:
How different guide wire properties facilitate different movements within a lesion
The Intentional selection of a guide wire or microcatheter based on anatomical or lesion characteristics
Finally, while the ETOSS experience can be best suited to train on-site and in-person, ASAHI ETOSS experts can now train virtually via the ETOSS Online System, which is ideal for closed labs and environments where distance and circumstances can be an issue.
The ETOSS Guide Wire Education Device Consists Of:
PC laptop
Two white base plates where normal length devices are rolled and installed
Two HD web cameras
Specialized software to show multiple views of the lesion
An artificial lesion
Go Beyond Guide Wire Education
Asahi Intecc also has an accredited continuing education (CE) team — AELive or Asahi Education Live. AELive is available upon appointment for educational sessions such as Ascent and Pathfinder — a medical education course designed in partnership with expert physicians to educate attendees on topics including techniques, equipment, and other success factors to treat patients with Chronic Total Occlusions and Complex PCI through a combination of didactic and live case applications. Again, Asahi educational courses can be done live, online, or both depending on your situation and needs.

A Guide Wire Education Testimonial
Augusta University Chief Cardiology Fellow Dr. Ripa Patel shares her experience at Asahi's ASCENT
guide wire education program in the video below from our YouTube channel.

Book Your Own Custom Guide Wire Education
ASAHI can provide tailored guide wire educational sessions that suit your practice and procedure complexity to enable cath lab staff, fellows-in-training, and skilled operators to learn highly relevant education.
Reach us on our contact us page here, where you can download or view our Territory Manager (TM) locator and interactive map
Contact your local rep or email us at asahitraining@asahi-intecc-us.com to set you up with your ETOSS and/or AELive (CE) training
Finally, click any of the icons below to get up-to-date news and events on any of our social media channels.
You can also DM us there and we can connect you to your local TM as well.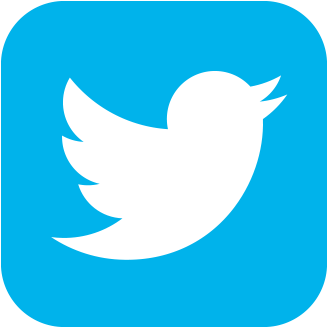 See Our ETOSS Guide Wire Education Video
To learn more about ASAHI ETOSS and how it works, check out this video from Asahi Intecc USA's YouTube channel.