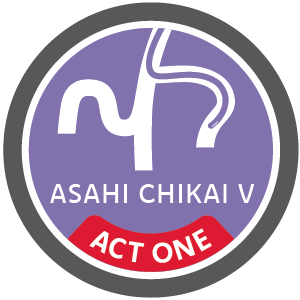 ASAHI® CHIKAI® V
A hydrophilic guide wire with ACT ONE® construction for torque response and increased durability for super-selective embolization.

Indications for Use
ASAHI Peripheral Vascular Guide Wire is intended for use in the peripheral vasculature to facilitate the exchange and placement of diagnostic
and therapeutic devices such as vascular catheters during peripheral interventional procedures. This guide wire is not intended for use in
neuro or coronary vasculature.