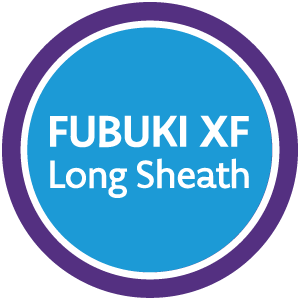 FUBUKI® XF NEUROVASCULAR LONG SHEATH
Quick and easy distal placement for challenging environments
6Fr Long Sheath
8 Fr O.D / 0.090″ I.D (2.28mm)
Long Sheath Features:
Enhanced Trackability:  Extremely flexible and balanced
distal shaft for enhanced catheter trackability
Variable Shaft Stiffness: Balanced shaft provided by 8 transition
zones to enhance both trackability and catheter support
Atraumatic Tip: Rounded atraumatic tip for reducing
potential vessel trauma
Seamless Transition: Minimal ledge protrusion between dilator
and tip provides a seamless transition aiding insertion and trackability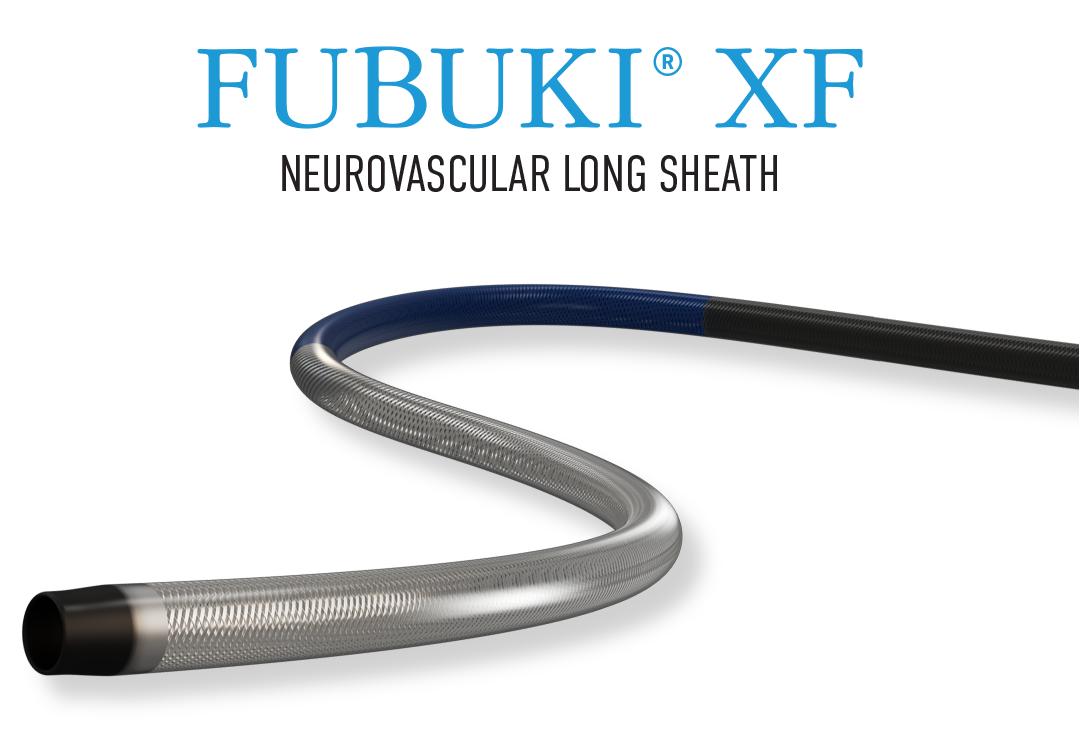 FUBUKI XF Engineering and Clinical Benefits Video
Distal positioning simplifies the procedure; the FUBUKI XF atraumatic tip, enhanced distal trackability, and well-balanced proximal shaft allows for quick and easy distal placement, even in challenging anatomy. This explainer video goes in-depth on the benefits of this Long Sheath.
Fubuki XF Testimonial
Ricardo A Hanel, MD PhD gives a first-hand account, including key features, specs, and more, of his experience in using the FUBUKI XF at the World Federation of Interventional and Therapeutic Neuroradiology 16th Congress.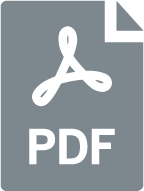 Product
Catalog No.
Inner Diameter
Outer Diameter
Usable Length
Coating Length
Tip Shape
FBKX-8A80DY
2.28mm / 0.090"
2.70mm / 8Fr
80cm
8cm
Angle
FBKX-8S80DY
2.28mm / 0.090"
2.70mm / 8Fr
80cm
8cm
Straight
FBKX-8A90DY
2.28mm / 0.090"
2.70mm / 8Fr
90cm
8cm
Angle
FUBUKI® XF
6Fr Long Sheath
FBKX-8S90DY
2.28mm / 0.090"
2.70mm / 8Fr
90cm
8cm
Straight
FBKX-8A100DY
2.28mm / 0.090"
2.70mm / 8Fr
100cm
8cm
Angle
FBKX-8S100DY
2.28mm / 0.090"
2.70mm / 8Fr
100cm
8cm
Straight
FBKX-8A110DY
2.28mm / 0.090"
2.70mm / 8Fr
110cm
8cm
Angle
FBKX-8S110DY
2.28mm / 0.090"
2.70mm / 8Fr
110cm
8cm
Straight
*Coated with SLIP-COAT

®

coating
Indications for Use
The ASAHI FUBUKI Guide Catheters are intended to be used to guide interventional devices for neurovascular therapy to a lesion or a procedural site for a percutaneous intravascular procedure in the neurovasculature. This catheter is also intended to be used for injection of contrast media. Do not use this catheter other than for use in the neurovasculature. 510k Letter >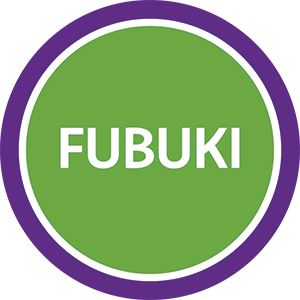 ASAHI FUBUKI®
Stable Platform for Your Procedure