ASAHI Silverway®
Equipped with ASAHI's 4-core technologies to optimize torque, durability, lubricity, and trackability. Used to introduce and engage an intravascular angiographic catheter via a femoral or radial route.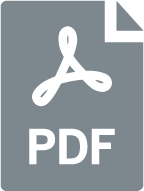 ASAHI Silverway Sell Sheet
Outer Diameter
Catalog No.
Usable Length
Tip Shape
SA0035N15S
150cm
Angled
SA0035N18S
180cm
Angled
SA0035N20S
200cm
Angled
SA0035N22S
220cm
Angled
SA0035N26S
260cm
Angled
SA0035N30S
300cm
Angled
SJ1535N15S
150cm
J-shape 1.5mm
SJ1535N18S
180cm
J-shape 1.5mm
0.035" (0.89mm)
SJ1535N20S
200cm
J-shape 1.5mm
SJ1535N22S
220cm
J-shape 1.5mm
SJ1535N26S
260cm
J-shape 1.5mm
SJ1535N30S
300cm
J-shape 1.5mm
SJ3035N15S
150cm
J-shape 3.0mm
SJ3035N18S
180cm
J-shape 3.0mm
SJ3035N20S
200cm
J-shape 3.0mm
SJ3035N22S
220cm
J-shape 3.0mm
SJ3035N26S
260cm
J-shape 3.0mm
SJ3035N30S
300cm
J-shape 3.0mm
*Coated with SLIP-COAT

®

coating
Indications for Use
This product is intended for use in the percutaneous introduction of catheters Not for use in the coronary arteries or intracranial vessels.