Coronary guide wires are specialized pieces of equipment used to deliver therapies to diseased areas of the coronary arterial system – the vascular pathways responsible for providing the heart muscle with oxygenated blood. These occluded or partially occluded vessels restrict blood flow, starving the myocardial cells of oxygen and other necessary nutrients. This can lead to a myriad of serious or potentially fatal conditions, such as arrhythmia, chest pain, and myocardial infarction (heart attack). In most cases, these blockages can be treated with minimally invasive procedures called coronary angioplasty.
In these procedures, a coronary guide wire must first navigate through the diseased segment to provide a delivery platform for the subsequent therapy of choice — If the therapeutic device were a train, the coronary guide wire lays the track! Common treatments include angioplasty balloons, stents, atherectomy, and thrombectomy devices. Anatomical and morphological factors often make the delivery of a coronary guide wire challenging, requiring purpose-built coronary guide wires to overcome these delivery challenges. Simply put, if you cannot cross a lesion with a coronary guide wire, you cannot treat it.
Effective Coronary Guide Wires
A big part of coronary guide wire efficiency is the navigation of difficult anatomical challenges such as acute ostial takeoffs, tortuosity, side-branch sub-selection, and small vessel diameter to name a few. Lesion morphology presents another subset of challenges as well- calcification, thrombus (blood clot), dense fibrotic caps, and microchannels must be considered in proper coronary guide wire selection.
Key Factors Include
Our Coronary Guide Wires Are Unique
Asahi's market-leading innovation is a fully integrated production process that incorporates 4 core technologies into products from concept to delivery. Everything at Asahi is done in-house, from raw materials to finished products.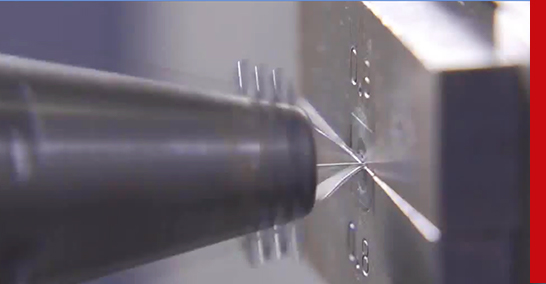 WIRE FORMING TECHNOLOGY
Ultra-fine braiding, formed into various profiles at the micron level, produces a flexible coil structure to optimize the coronary guide wire's flexibility and tensile strength.

WIRE DRAWING TECHNOLOGY
Asahi's unique wire drawing process allows for wires to be made with extreme precision to create extra fine wire components — such as the core of a coronary guide wire in specific diameters and hardness specifications.
ENHANCED TORQUE & TIP DURABILITY
Proprietary technology such as the ACT ONE® and XTRAND coil technology enhances torque force, torque response, tip durability, and flexibility — ensuring smooth transmission and steerability even in the most challenging anatomy.

COATING TECHNOLOGY
Advanced coating process to apply different levels of optimal lubricity upon the coronary guide wire for smoother travels through the lesion.
Asahi Intecc's Coronary Guide Wire Frontline and CTO chart:
See This Testimonial On Our Coronary Guide Wires
Dr. Jaikirshan Khatri, Director of Complex Coronary Intervention at Cleveland Clinic in Cleveland, Ohio gives an in-depth testimony below on one of Asahi Intecc's Coronary Guide Wires — The Gaia Next.
Get Your Own Custom Coronary Guide wires
Asahi Intecc, USA has a vast portfolio of coronary guide wires specific to your cath lab, fellowship,
and hospital — see for yourself at any of the links in the top menu.
Reach us on our contact us page here, email us directly at customersupport@asahi-intecc.com
or call Toll-free: 855-286-9473.
Finally, you can get up-to-date news and events on any of our social media channels by clicking any
of the icons at the bottom of this page as well.